CLCSS: 15% Capital Subsidy for all mfg Industry
Credit Linked Capital Subsidy Scheme for Technology Upgradation
The objective of the Scheme is to facilitate technology up-gradation in MSEs by providing an upfront capital subsidy of 15 per cent (on institutional finance of upto Rs 1 crore availed by them) for induction of well-established and improved technology in the specified 51 sub-sectors/products approved. In other words the major objective is to upgrade their plant & machinery with state-of-the-art technology, with or without expansion and also for new MSEs which have set up their facilities with appropriate eligible and proven technology duly approved under scheme guidelines. List of Technologies is available at www.dcmsme.gov.in
The Scheme is a demand driven one without any upper limit on overall annual spending on the subsidy disbursal.
Nature of assistance:
The revised scheme aims at facilitating technology up-gradation by providing 15% up front capital subsidy to MSEs, including tiny, khadi, village and coir industrial units, on institutional finance availed by them for induction of well established and improved technologies in specified sub-sectors/products approved under the scheme.
Who can be benefitted:
Micro and Small Enterprises (MSEs) having a valid UAM number.

2) This is SCLCSS :25% Subsidy For Manufacturing and Services sector (Only For SC /ST MSME)
Special Credit Linked Capital Subsidy Scheme (SCLCSS) was introduced under National SC-ST Hub to promote setting up of new enterprises by aspiring entrepreneurs and capacity building of existing MSEs for enhanced participation of SC/ST entrepreneurs in the public procurement. As per the revised NSSH guidelines, the service sector has been included recently (i.e. 15.11.2021). All the SC-ST MSEs of manufacturing as well as service sector shall be eligible for 25% subsidy under SCLCSS component of National SC/ST Hub (NSSH) for procurement of Plant & Machinery and equipment through institutional credit (maximum subsidy-Rs.25 Lakhs).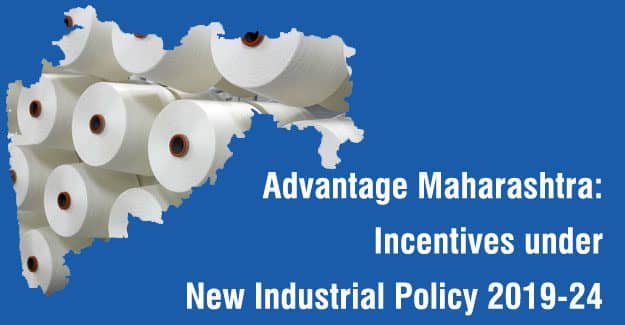 3) PSI-2019 (Package Scheme of Incentives – 2019)
In order to encourage the dispersal of industries to lesser developed areas of the State, the Government has been giving package of incentives to New Industrial Units / Expansion / Diversification Units set up in the developing regions of the State since 1964 under a Scheme popularly known as the "Package Scheme of Incentives." The Package Scheme of Incentives, introduced in 1964, has been amended from time to time. The Scheme as amended last is commonly known as the "Package Scheme of Incentives2013" (PSI-2013) and was operative since the 1st April, 2013. The State Government has recently declared the New Industrial Policy – 2019 to ensure sustained industrial growth through various innovative initiatives so as to further improve the conducive industrial climate in the State and to provide global competitive edge to the industries in the State. Maharashtra intents to be a major contributor to Nations Economy, by strengthening its numero uno position and "Magnetic Maharashtra" brand with its progressive vision focused on accelerated industrial growth and sustainable development.
The policy envisages grant of fiscal and non-fiscal incentives to the Industrial units with a view to help the units achieve higher, sustainable and inclusive economic growth with emphasis on balanced regional development and employment generation through greater Private and Public Investment in industrial sector. It is therefore necessary to amend the Package Scheme of Incentives-2013, in the light of the Industrial Policy-2019 and introduce a new "Package Scheme of Incentives 2019", containing details of eligibility criteria, quantum of incentives and monitoring mechanism for administering the incentives during the period from 1st April, 2019 to 31 March, 2024 or till the new Package Scheme of Incentives comes into force.
4) A-TUF FOR TEXTILE INDUSTRY (CENTRAL GOVT.)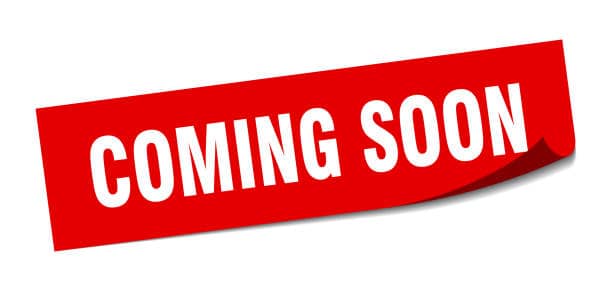 5) MSP 25% to 65 % Capital Subsidy (MAHARASHTRA STATE POLICY FOR TEXTILE INDUSTRY )
The new textile policy of Maharashtra declared on 15th February 2018. The policy is a new wave in textile sector of Maharashtra, which aims to create over 10 lakh jobs in the next five years and double the farmers' income by the year 2023.With several investor friendly benefits especially in terms of power subsidies, it is expected that textile sector would attract investment worth INR 36,000 crore during this period. Further, there is emphasis on invigorating the garment, knitting and hosiery sector, which would benefit the women who form a major part of workers in the state.
Benefits:
25% to 65 % Capital Subsidy on Basic Cost of Machines (Only For Textile Industry )
Period :
15.02.2018 to 31.03.2023.
Disbursement of Subsidy:
30% of the eligible amount after 12 months from the start of production.
30% of the eligible amount after 24 months from the start of production.
40% of the eligible amount after 36 months from the start of production
6) Electricity Duty Exemption and Refund (Only For Marathwada & Vidarbha)
All Eligible Manufacturing Units in Marathwada and Vidarbh areas will be exempted from payment of Electricity Duty For 5 Year. And also we refund Electricity Duty which is pay by unit